It's time for the April Currently!
*FRIENDS...best t.v. show. I still get excited when I come across several hours of FRIENDS on t.v., even though I have the DVD set!
*I have a new love for Excel spreadsheets. Everything aligns so much better than Word, and sometimes I just use them to organize my thoughts. I highlight cells to color code them, and love using the sort features.
*So much to do before I go back to school, and so little time!
*I am always in need of thank you notes. I wish that I would just get a giant set of thank you notes that would last me the whole year. That would be the ultimate teacher gift!
*What nail polish colors are in for Spring '13? I always do a French manicure because I have such a hard time picking colors!
*I am confident that the best is yet to come. I can achieve success through hard work and perseverance :)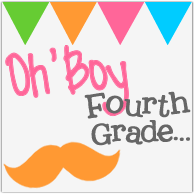 Link up with Farley!